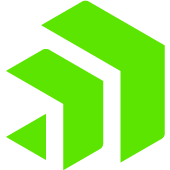 What is Progress Sitefinity?
Progress Sitefinity is a content management and marketing analytics platform helping marketers and developers deliver compelling, personalised experiences instantly through whatever digital channel they choose.
What does today's customer really want? It's all about a user experience they feel connected to which gives them rich, relevant content across multiple channels.
What does the marketer or developer need? To cut through technological complexity and navigate limited resources.
Progress Sitefinity is there to meet the needs of marketers and developers and help them satisfy the needs of their customers.
Whether you're a marketing whizz, a top-notch developer, or a general IT hero, Sitefinity promises to guide you through creating a site that your customers will enjoy using and be desperate to come back to.
What do you get?
The offering from Sitefinity includes content management, personalisation, multichannel management and digital commerce.
Through multichannel management you'll be able to centrally manage your whole digital presence so you can deliver a consistent experience across multiple touchpoints.
You get a modern content editor and page management UI, rule-based forms and improved synchronisation.
If you're a developer, you'll get to work on building complex, personalised, high performing websites. Sitefinity will give you full control of your markup and enable you to keep your code organised, reusable and easy to test.
Why choose Sitefinity?
Sitefinity's key capabilities empower marketers to reduce their day-to-day reliance on IT by 80% at the same time as allowing developers to deliver new sites quickly at a high quality.
Their personalisation element is second to none. You'll be able to drive revenue by tailoring messaging to individuals.
The tool also allows you to provide a seamless purchasing experience and capture more revenue through integrated commerce solutions.
Of course, we can't forget to mention Sitefinity's awards. They are the two-time Gartner Peer Insights Customer Choice for Web Content Management.
Why catalyst2 is best to host Sitefinity
If you love the idea of using Progress Sitefinity but feel daunted by the work and time involved with setting it up, there's an easy fix.
If you choose to host with catalyst2, our dedicated support team can do all the work for you, so you can focus on what's important to you and look forward to using your new tool.
Wondering about the other benefits of catalyst2's Sitefinity hosting package? You get:
• Your own domain name. catalyst2 will check availability and register your chosen domain name, whether it is a website name you've already come up with or your company name.
• To be up and running in under an hour. With the one-click installer and technical team support, your e-marketplace could be raring to go within the hour of your hosting package going live.
• 24/7, unlimited support. It doesn't matter whether you're a complete newcomer to online business or have been in the game for years, problems can still arise. But if this happens, our support team are here whenever you need to answer your queries and fix your issues.
Why choose catalyst2 hosting?
• The price – our hosting packages start at £11.99 a year.
• Dedicated hosting customers get a 5-minute response time, 24/7.
• 30-day money-back guarantee, no questions asked, if you change your mind.
• We have a friendly, dedicated support team who won't confuse you with scientific and technical jargon.
Are you keen to find out more about this dynamic product and explore your options relating to Progress Sitefinity? Call us today to find out more