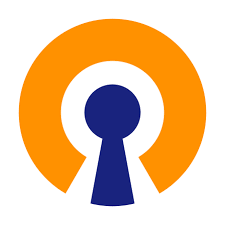 What is OpenVPN?
Standing for Virtual Private Network, a VPN is essentially a tunnel allowing any online information to travel securely.
OpenVPN is a product facilitating the secure extension of private networks with an effective VPN solution.
Private networks have the security advantage of isolating critical IT services from the internet, but because of this it can be expensive to extend to different devices, sites and users. OpenVPN is the answer to this problem.
What do you get?
OpenVPN simply uses the public internet and creates a totally isolated and efficient private network for businesses.
Internal areas of the business can also be accessed remotely through this product. This leads to increased mobile workforce productivity, meaning a business can allow more employees to work remotely.
Security doesn't have to be a worry because OpenVPN reduces the security risk by stopping unauthorised access to specific network resources wherever it is appropriate. It also uses encryption to ensure a business has privacy on public access networks and untrusted Wi-Fi.
Centralised unified threat management will also be extended to remote networks with the OpenVPN product.
Dedicated VPNs are also an option, which are great because there's no need to share the IP address with other VPN-users, meaning no-one can commit fraud with those IP addresses.
Why choose OpenVPN?
OpenVPN can help a business and its clients in a number of different ways.
1. It is built with OpenVPN code because it is a critical open source project. This means it's heavily scrutinised, audited and fixed very quickly.
2. The economic licensing model is based on the number of concurrent connected devices rather than on a per user basis.
3. It gives a business many options. The OpenVPN server solutions facilitates the deployment of many different solutions, including users-to-cloud, site-to-cloud, devices-to-cloud, site-to-cloud and site-to-site. It also offers a range of other network considerations.
In particular, it's really important that OpenVPN caters for site to site VPNs because this is what is needed when looking to grow a business, for example if the business is looking to be re-located from a room in a house to a small, local office space.
Having a site-to-site VPN in this sort of scenario is vital to make this next step and ensure the business is secure while you do it.
Why catalyst2 is best to host OpenVPN
This may all sound like a lot of work that no-one in the business has time for.
Here at catalyst2, we totally understand that a business may have the desire to improve the tools and technology it uses but that there are practical barriers getting in the way of making this change, mainly time.
Turning attention away from growing the business to look at securing data will surely mean the business will suffer?
That's where catalyst2 steps in. Choosing to host a product with us, means we'll take care of all the setup and maintenance so the business can focus on what's important.
We'll sort:
• Checking the availability of the business's chosen domain name then registering it.
• Setting up. The business will be up and running with OpenVPN in no time.
• Providing comprehensive, 24/7, unlimited support.
Why choose catalyst2 managed servers?
There's a number of reasons why catalyst2 managed openvpn servers could hugely benefit a business, such as:
• Unrivaled support
• Fast setup
• UK based hosting with a UK based team
Find out more about the benefits of OpenVPN and get in touch here.