A recent study has found that around 20% of UK firms last year fell victim to some form of cyber attack. The majority of these attacks were targeted at larger companies, which amounted to 42% of UK firms with over 100 employees. On the flip side, only 18% of smaller businesses were targeted, although this is still a very large percentage; many also believe this percentage is larger since a lot of cyber attacks go completely unrecognised.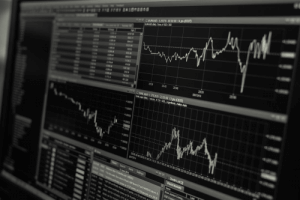 Cyber attacks can be devastating for UK customers as successful criminals are able to gain access to a vast array of incredibly sensitive data including names, email addresses, home addresses, passwords, telephone numbers and even security questions. The British Chamber of Commerce found in a report that a mere 24% of UK business have effective measures in place to guard against these attacks. This worrying proportion is amplified by the fact that seemingly few of these firms have the necessary in-house protection team to deal with the aftermath of an attack – around only 37%.
In the last few years, there have been numerous headline-hitting stories of major companies that have fallen victim to these hacks. It was released in 2016 that in 2013, Yahoo had unknowingly been hacked and given access to more than 1bn user accounts. The hackers reportedly planted cookies integrated into the user's browser which allows the user to not need to log in each time they access their account. In turn, the hackers could then remotely enter the user's account and take what they needed. The fact that it took Yahoo 3 years to even realise this attack had taken place is worrying to say the least.
Adam Marshall, the British Chamber of Commerce director general, has made it clear that firms will need to up their security measures in the coming years. If firms fail to adhere to these strict measures, then he has warned there will be consequences. This comes as no surprise due to the clearly apparent evidence that consumer data is not safe. The threats of cyber security don't just risk monetary loss for UK citizens but also a lack of productivity and trust for the firms themselves.