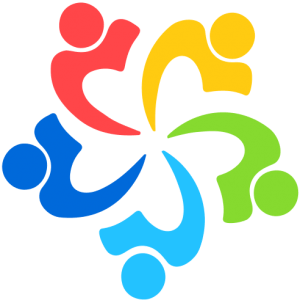 CentOS Linux's parent company, Red Hat, caused consternation among many users recently when they announced they would be shifting focus away from CentOS Linux in favour of focussing on CentOS Stream. Shortly after the announcement, CentOS co-founder, Gregory Kurtzer, confirmed he was launching a clone of Red Hat Enterprise Linux, the distro that CentOS was based on, named Rocky Linux. Not long after that announcement, CloudLinux, the distributor of CentOS, announced their own plans for a CentOS clone. Initially titled 'Lenix,' CloudLinux has rebranded its project as AlmaLinux, and the first version has now been released.
CloudLinux
CloudLinux was founded in 2009 with the aim of providing a lightweight, high-performance custom fork of RHEL/CentOS. Red Hat's announcement signalling the end of life for CentOS took many in the community by surprise. As an integral part of that community, the CloudLinux team are ideally suited to carry the torch going forward.
As well as launching the first stable version of AlmaLinux, CloudLinux has also announced the formation of the AlmaLinux Open Source Foundation. The non-profit organisation will take on responsibility for managing the AlmaLinux project, supported by an annual endowment of $1 million from CloudLinux.
The AlmaLinux Team
Not only does the CloudLinux name carry a lot of weight in the CentOS community, but the names of other key figures in the new venture will also be familiar, and will no doubt inspire further confidence in the new venture. Former Red Hat and Fedora architect and engineer Jack Aboutboul will serve as community manager, bringing more than 20 years of experience at the heart of open-source communities to the table.
The CVs of AlmaLinux's governing board members are equally impressive. Jesse Asklund is the global head of customer experience for WebPros at cPanel. He's joined by Simon Philips, a well-known open-source advocate and a previous president of the open-source initiative.
Two seats on the governing board are occupied by existing CloudLinux personnel. CEO Igor Seletskiy takes one; the other goes to Eugene Zamiry, CloudLinux's release engineering director. The AlmaLinux community will choose the final two seats on the board.
The AlmaLinux Community
In a statement announcing the project, Aboutboul described AlmaLinux as "a production-ready alternative to CentOS that is supported by community members, [and] developed in close collaboration with the Linux community."
Following the Beta release, AlmaLinux has undergone extensive testing and tweaking in collaboration with the community. As well as the usual debugging, which represents the bulk of work in any beta release, new packages were added, and the OS was readied to handle production workloads. The stable release includes support for VMWare, AWS, SecureBoot, and Errata.
Of course, the real test for AlmaLinux will be how it goes down with the businesses that previously used CentOS. In this regard, the initial feedback has been very positive. As a representative of one such hosting company said, "What we want is a stable Linux that our customers can rely on from year to year. Since CentOS Stream can't deliver that, we think — hope — that AlmaLinux can do it for us and our users instead."
This aligns with what the AlmaLinux team has been saying. Simon Phipps, who sits on the AlmaLinux governing board, explained that the sudden and unexpected announcement from CentOS in December that they would be shifting their focus away from CentOS Linux left millions of CentOS users facing an uncertain future. AlmaLinux offers those users continuity and an already vibrant community.
The degree to which the CentOS userbase and community has already embraced AlmaLinux has surprised many observers. Cloud Linux has received considerable praise and goodwill for offering a lifeline to users who couldn't imagine a future without CentOS.
Here at catalyst2 our intention is to start rolling out AlmaLinux in the coming months, so please feel free to get in touch if you have any questions or queries.